CBDSQ
Regular price
Sale price
£25.00
Unit price
per
Sale
Sold out
Our CBD muscle balm combines 1000mg of the high-quality CBD! Using only the finest essential oils and organic, sustainably-sourced beeswax. A cult favourite within our community, it is often rated among the best CBD balms available in the UK. Its non-greasy formula is completely natural, light as a feather and ultra-nourishing for the skin.
Whether you need to calm angry muscles or soothe tired ones, our versatile CBD muscle balm is there for you. Packed with essential oils and fatty acids, it is quickly absorbed into the skin and skin receptors so a little goes a long way!
Made using only the best hemp from the EU 
100% natural and organic
Made in the UK
Powerful muscle relief 
Sustainably sourced Beeswax 
Vegan friendly
THC FREE
Apply a thin layer of the CBD muscle balm onto the desired area
Then rub and massage it gently into the skin
A little goes a long way so you can use more as required
Contains 1000mg of CBD per 50ml tub

Made in the UK
Ingredients: Coconut Oil, Shea butter, Almond oil, Caster oil, beeswax, Hemp Extract, Vitamin E, Peppermint & Eucalyptus Essential Oils 100% Organic.
Share
View full details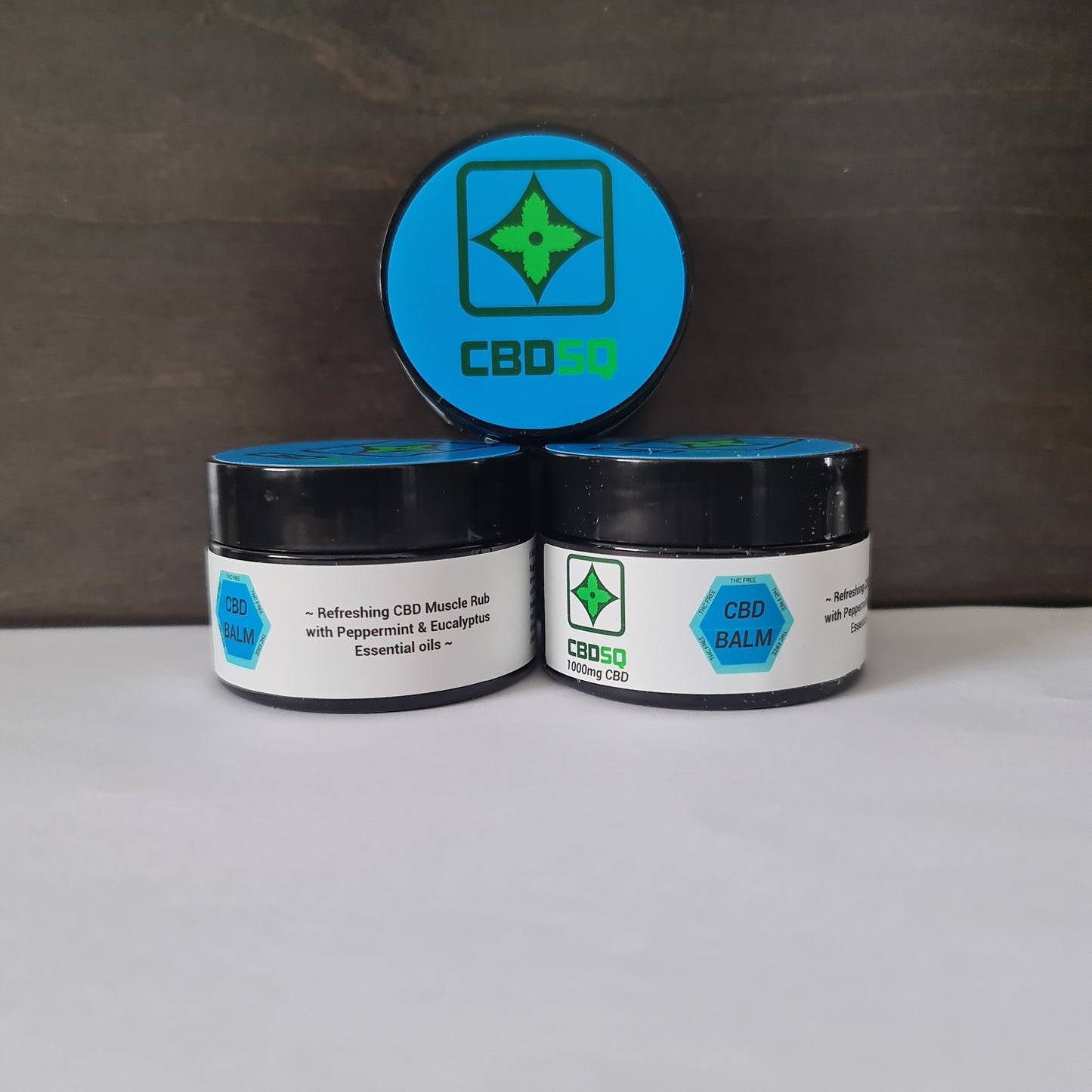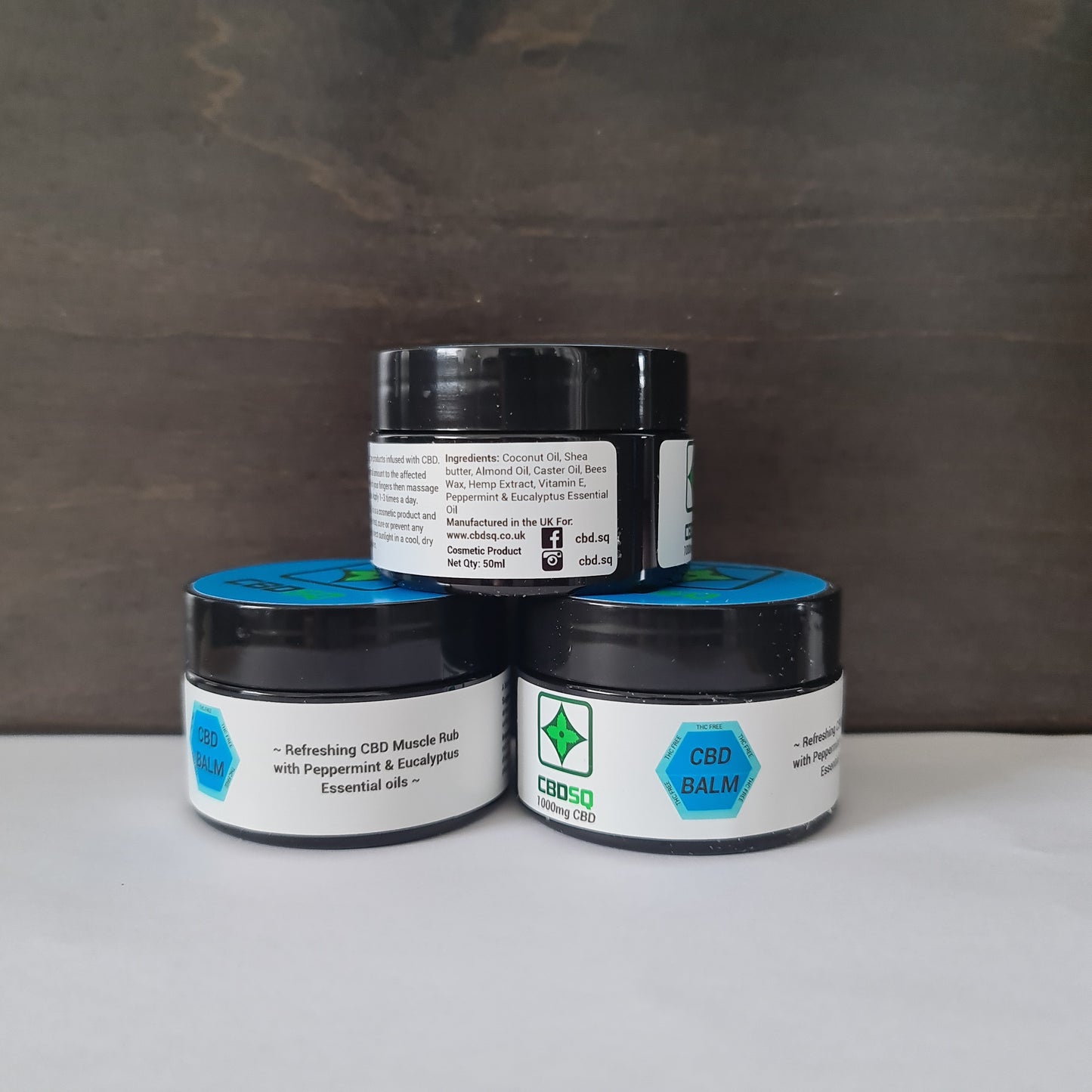 Great all round balm
I bought this to see if it will help with my painful arthritic fingers, yes it does!
The balm isn't overly scented and is absorbed into the skin quite quickly.
I will definitely buy again.
Amazing
I buy 3 lots of this balm:
1 - my Dad for his trapped nerve in his neck.
2 - my mum for her arthritic hands.
3 - for myself, it's like a miracle balm that does everything. I use it for my knee, I had a replacement that didn't work.
More importantly, I have a terrible Chemo rash as a side effect. This Balm soothes it and really takes the heat out it.
We would all recommend this 100%
Thanks CBDSQ for your support and advice on which products to use.
Cbdsq balm
I suffer quite bad with arthritis in my fingers. I have use the balm on the fingers that hurt and they feel so much better.
Balm
Great product, I was using another cbd product for tennis elbow, tried this balm as a comparison, this is far better than the other product I was using, great results!
The best CBD balm I've ever had!
Been using this balm for over 1 month now as I train 6 days a week and are prone to sore muscles etc. However, this balm has been a god send to me and has helped me to keep training continuously throughout the week. I apply 3 times daily to my neck and knee and it works wonders. Amazing product and amazing service!